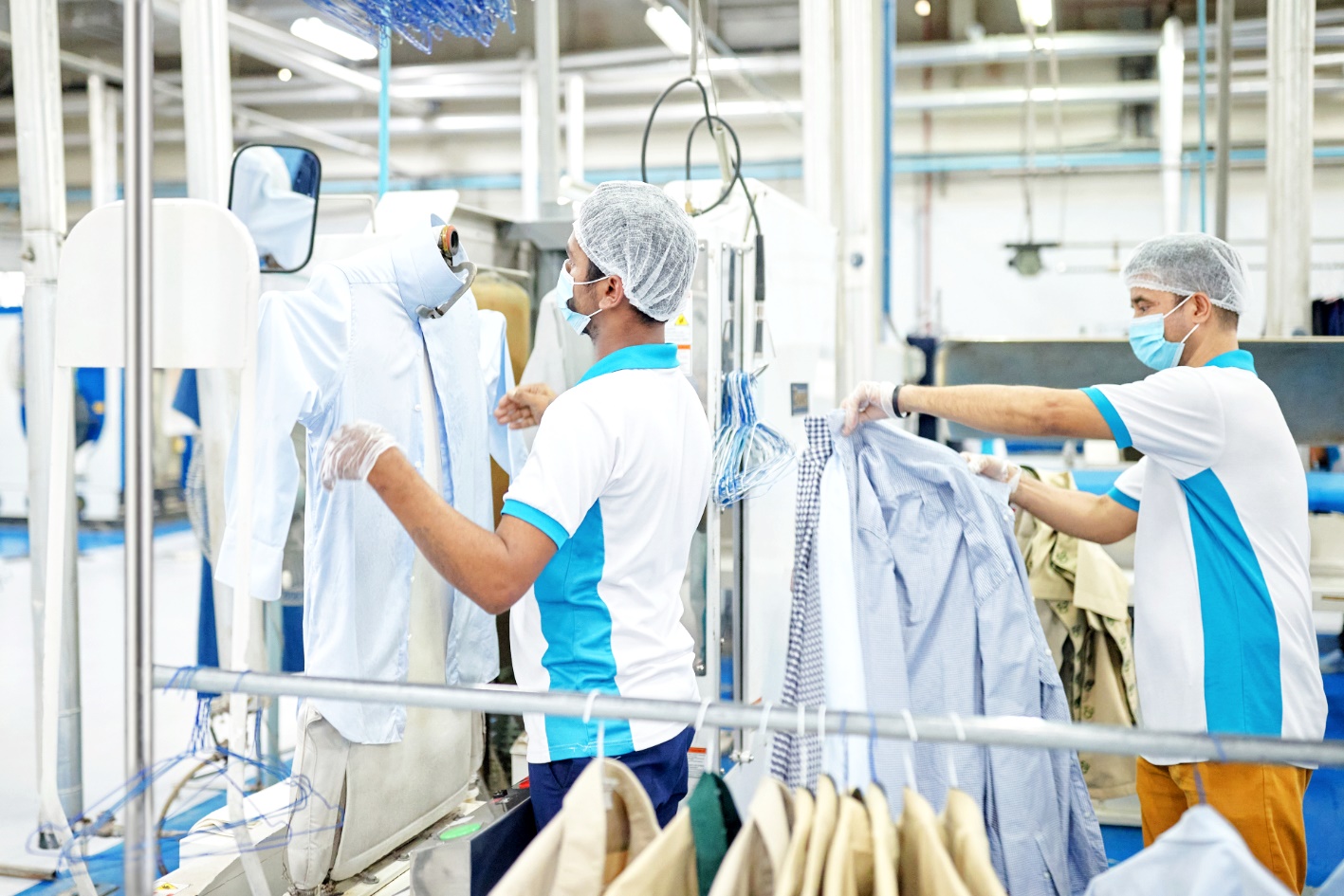 How many times does it come to your mind that your clothes are going to get washed with the dirty laundry of other people? Guess quite often. Human nature of course.
It is honestly speaking the most asked question when it comes to giving clothes to launder. And here we are to make one understand how Laundry/ Dry Cleaning Services are the safest and most convenient source is to receive fresh-and good-looking clothes.
Reason why the online laundries in Dubai, always make sure to use professional methods while doing Laundry. Here's how-
Step 1: There are two methods through which the customer can get their Clothes Laundered or Dry Cleaned. First, by simply downloading the Laundry Application or calling on their Toll-Free no which allows you to receive contactless and hassle-free Laundry delivery within the same day or 42 hours. Second, could be done by any Laundry/ Dry Cleaning shop near you. Though there are various laundry stores available in parts of Dubai it's best to always make sure the Laundry has its own in-house team and mechanism than the ones who outsource. This way you can make sure the clothes have arrived at the counter in a hygienic way directly from the same Laundry reducing the chances of getting germs from any other source.
Step 2: Once the clothes reach the in-house team, the Laundromats separate the laundry based on its material and type. And then sanitize them to make sure there are no germs left in clothes before washing. Some laundries also provide services to wash COVID effective patients' laundry, however, it's safe to do so only if the Laundry is approved by the Dubai Municipality and follows their safety protocols. This means none of the COVID Laundry clothes go for washing along with the normal clothes.

Step 3: After, few hours of sanitization, the clothes are tagged and go through Quality checks wherein they are further separated to be either washed by the machines holding a set level of softener and detergent or go through Hand Wash.

Step 4: Once, the clothes are washed and ready to get delivered, the launders make sure to pack them in new and sanitized covers to make sure the clothes are aseptic.

Step 5: The clothes are then designated to the concerned driver or the counter staff who are fully vaccinated and take safety measures including wearing masks, gloves, and using sanitizers, especially after each delivery.
Most of the deliveries are contactless. However, in certain cases where the retail staff is involved or the volume is high, the staff and both the customers are always advised to use sanitization sprays before opening the laundry and leave it untouched at least for 5-8 hours and again spray before unpacking.
So now you know, the Laundry/ Dry Cleaning services are highly safe and extremely convenient. Want to know more about Laundry/ Dry Cleaning safety? You can call us or WhatsApp us at 800eezi.