eeziclean is a specialized Laundry/ Dry Cleaning App that offers quality services in Dubai. Being Dubai's largest online laundry/ dry cleaning service provider, eeziclean delivers perfect solutions for every garment type.  
With high-end knowledge and technical skills, our team always makes sure to consider facts and knowledge regarding the care labels preventing clothes from any damage.
Titled as the best laundry service in Dubai, eeziclean makes sure to involve several procedures that involve the usage of healthy and eco-friendly chemicals that helps fully remove stains from clothes.
Most of the customers generally face confusion in finding out the difference between Laundry and Dry Cleaning. Therefore, we always make sure to provide knowledge to our customers regarding the procedures their clothes go through.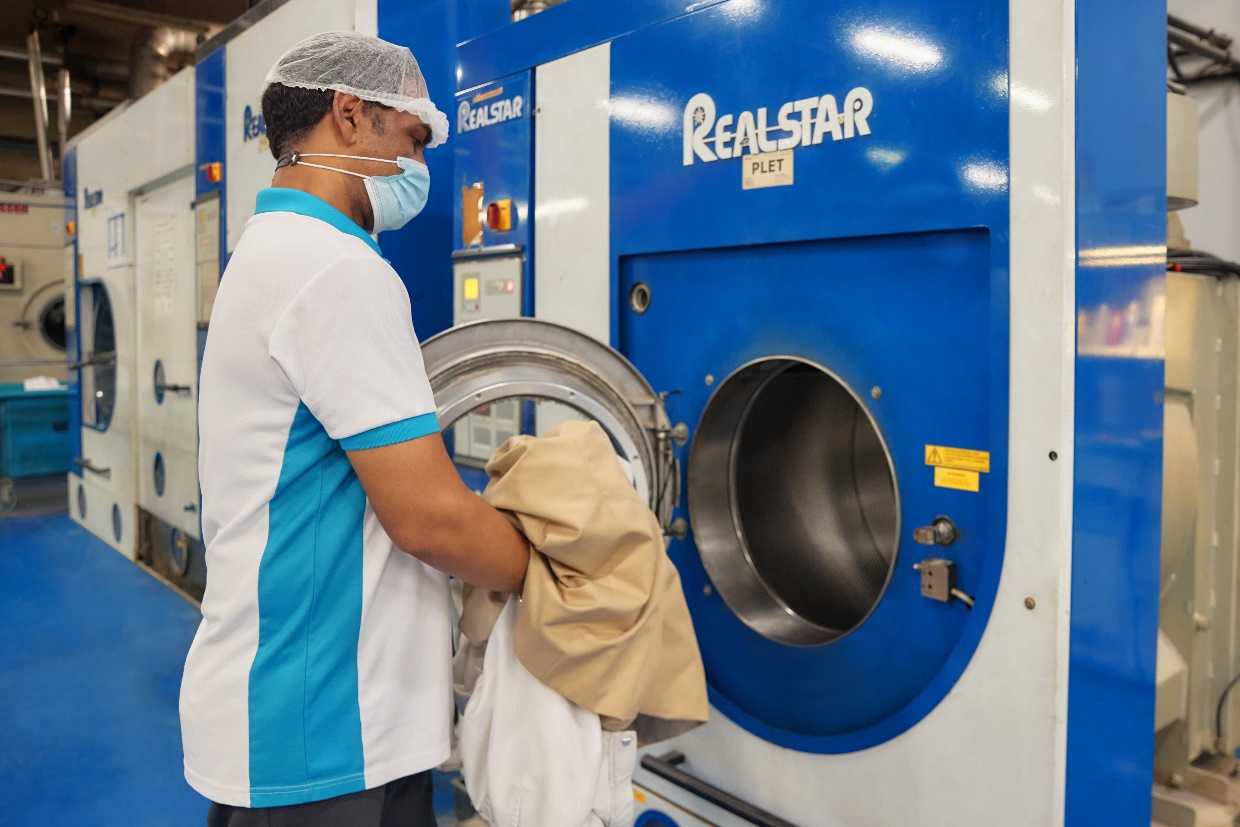 Thereby, we also perform special methods of Laundry cleaning with the usage of high-quality soaps, skin-friendly detergents, and water whereas, we use a unique and ecofriendly chemical to Dry Clean but without the usage of water.  
So do you type a million times needing 'Professional Laundry & Dry Cleaning services near me'. Here we are!!! Your one-step solution to ensure the perfect treatment your clothes deserve. Here's How? 
Measures and Responsibilities held by eeziclean-
Step1: Once the customer makes the booking through our Laundry App in Dubai, our drivers make sure to count all the clothes for Laundry and Dry Cleaning.
Step2: The clothes are then safely delivered to our Warehouse by our Van Sales Drivers who further pass them on for inspection procedure.
Each clothe goes through an Inspection to make sure the of type of stain and methods for their removal. Once undergone with the quality and stain check, the customer is immediately informed about the stains and prior damages and further processed for Laundry/ Dry Cleaning based on customer's approval.
Step3: Depending upon the customer's approval, the clothes are further sort and sent for washing wherein each clothing is washed based on its colour, quality and materials.  With the help of several Laundry equipment's helping equalize the amount of softener and skin friendly chemicals, the clothes are finally pressed and placed on reusable hangers.
Step4: Once the clothes are finally packed and ready for delivery, our Van Sales Driver collects them and delivers express Dry Cleaning & Laundry within the same day or 48 hours depending upon the delivery time.
Know more about our Dry Cleaning & Laundry service prices.
Check out related services-
Link buttons– Pressing Services, Bag Wash Services, Disinfection & Sanitization Services, Carpet & Upholstery, Tailoring & Alteration and Shoe Cleaning.